Working as furniture sourcing agent about 10 years,sincerely we know how confused the new clients are when they plan importing furniture from China.In this article,I will offer you the furniture buying guide and some industry secrets.
Did you know that you can get quality furniture at substantially reduced prices when you import them from China at wholesale prices?
China's furniture market offers a broad range of products. These include sofas, TV cabinets, tables and chairs, kitchen, dining and bedroom furniture, desks, office chairs, bookshelves and cabinets.
Furniture from China can be categorized according to use, such as furniture for homes, hotels and guesthouses, offices, and public institutions such as restaurants, schools, hospitals, etc.
Ⅰ、Why buy from China?
China produces all types of furniture designs from classic to modern, all at different price points.
With so many furniture manufacturers competing in the domestic and international market, competition is very high.To attract customers, manufacturers offer new designs and keep strict quality control guidelines.Since the transportation is so convenient nowadays,you can receive so many exquisite  products with ideal price easily.
No matter you buy for your home,company,project or for sale,coming to China is a quite good choice.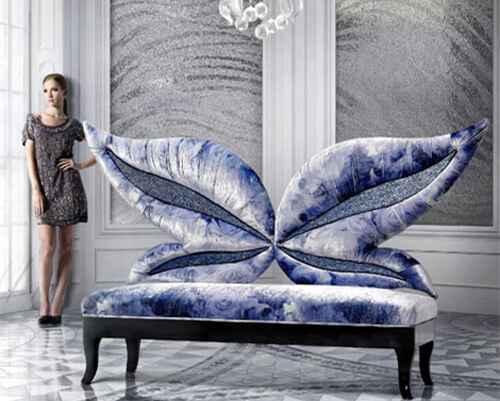 Ⅱ、Is furniture shopping from China a good idea ?
The world sources its furniture requirements from China. Research shows that China exported $60 billion  worth of furniture in 2016 alone. Almost 83% of Chinese furniture exports are shipped to the United States, European Union, and Australia.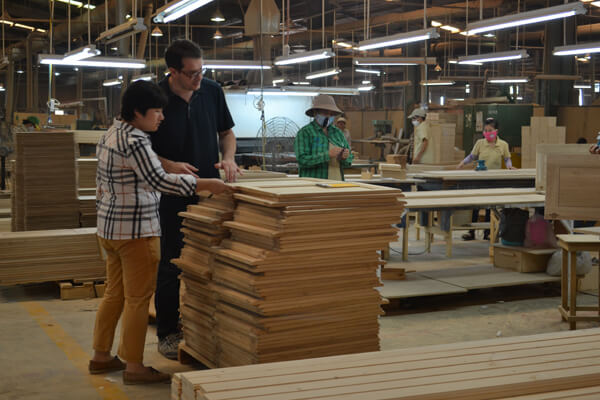 While the Chinese furniture industry produces furniture at affordable prices, furniture shopping in China makes sense only if you are buying lots of furniture. Buying a few items only is not cost-effective because you'll be paying fees like handling fee, customs clearance, etc. that could add up and make your purchase too expensive. Of course,if you buy many kinds of products loaded in full container,such as tile,sanitary ware,light,kitchen cabinet ,door,window and so on,that's another matter.
Ⅲ、Where and how to buy furniture in Shunde wholesale furniture markets
China has an entire city focused on the manufacturing,wholesale and retail of furniture. The China Furniture Wholesale Market is in Shunde, also known as "Furniture City, " which is about 40 km. south of Guangzhou. Lecong,as one of Shunde towns, it is also known as Foshan Lecong wholesale furniture market. You can easily reach this place by train, subway, bus or ferry from Hong Kong and Guangzhou.
You can find over 1,500 furniture manufacturers and 3,500 Chinese and international furniture dealers in Shunde. Their products are showcased in 200 modern buildings, with an area of over 3 million square meters. The area covers 5 kilometers arranged in a grid of 12 rows and 20 streets.
Here are the buildings in Shunde worth checking out:
1.Louvre Furniture Mall
The Lecong International Furniture Exhibition Center is also called the Louvre or LFC. It is Shunde's largest and most popular furniture mall. A 7-story building with a total area of over 300,000 square meters, it houses hundreds of furniture wholesalers and retailers.
You should go here if you are looking for high quality high-end furniture with unique and attractive designs. Here you'll find a wide variety of home and office furniture, mahogany furniture, and home accessories.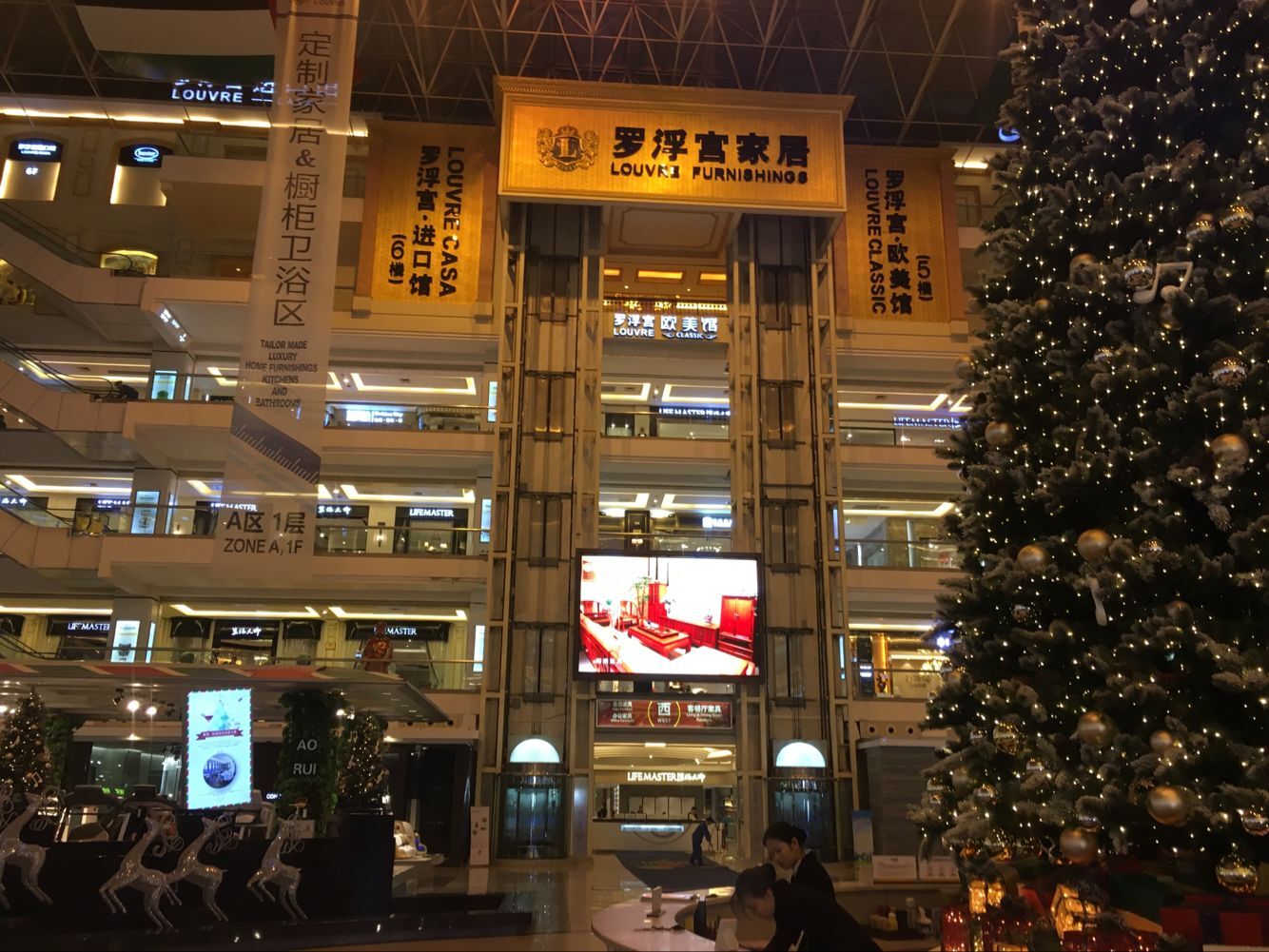 Louvre Furniture Mall 
2.Sunlink Furniture Wholesale Market
Located next to Lecong International Furniture Exhibition Center, it caters to the middle and high end markets. It is a good choice for those looking to buy furniture at lower prices than those found at LFC.There two sections in this market.The Sunlink south section furniture is cheaper than than the north section center.However,we suggest to buy from north section because quality is quite better than the south shops.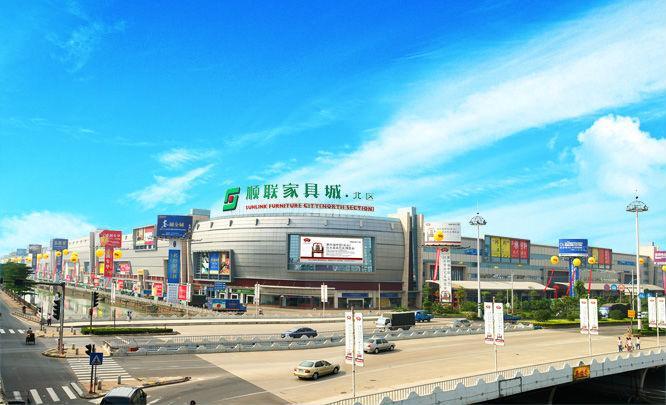 Sunlink Furniture Wholesale Market 
3.Tuanyi International Furniture City
Located on the same side of Louvre Furniture Mall or LFC, it boasts of many selections of furniture. There are more than 400 brands selling different kinds of furniture here.However,because Tuanyi was first put into use comparing with above two furniture centers,now this building is obsolete and product quality varies greatly.If you want the cheap items but no care much about quality,here is suitable to shop around.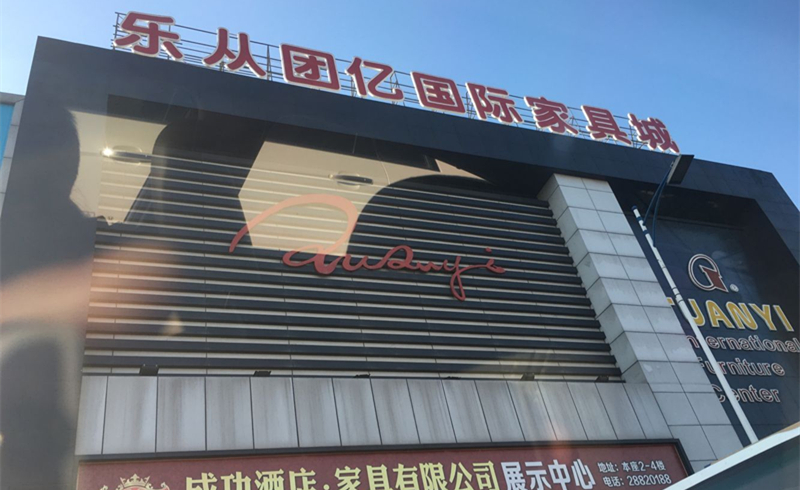 Tuanyi International Furniture City
4.Other popular furniture centers in Shunde include Red Star Macalline Brand Furniture Exhibition Wholesale Center and Shunde Dynasty Furniture Wholesale Center.Those two centers mainly sell high class home furniture,price is lower than LFC but higher than Sunlink.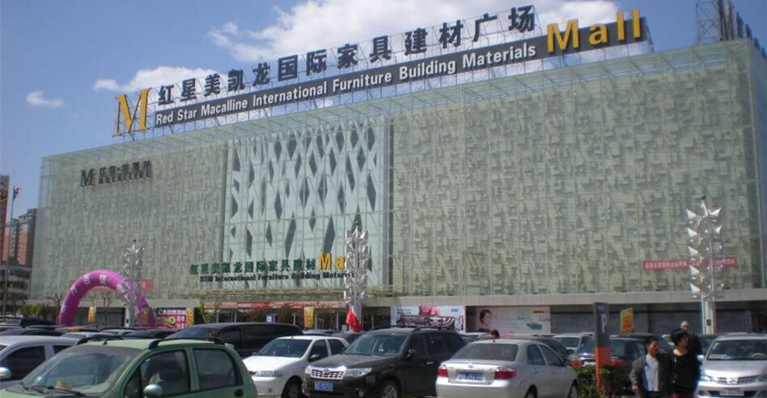 Red Star Macalline Brand Furniture Exhibition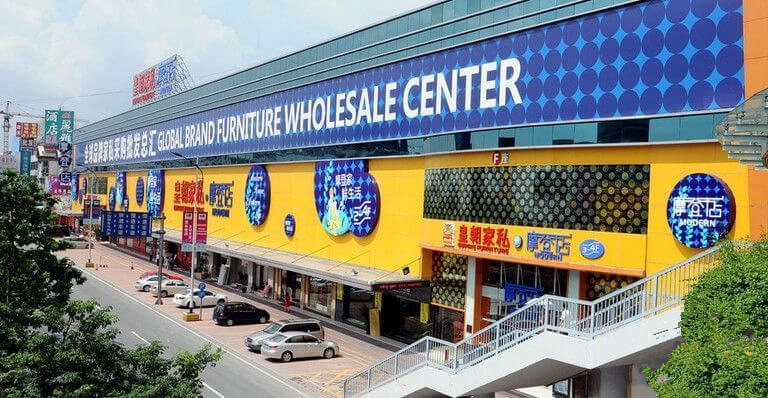 Dynasty Furniture Wholesale Center
Below video gives you a brief introduction about several Shunde Lecong main furniture shopping malls:
It's important to have a plan of action before heading to Shunde. Know beforehand which buildings to visit, and what specific type of furniture you're looking for.
Checking the local customs department how many
custom duties
 you should pay (some countries not need to pay).
Not all shops have English-speaking staff. But generally, Louvre shops provide invoices and sales contracts in English and Mandarin.
Ask the staff to clearly indicate the model number, price, description, delivery, and packing condition of your purchases.
Most of the shops will provide you an
"ex-works price."
This means you'll be the one to consolidate all your purchases, have them loaded in the container, and shipped to your destination.
If you're buying one type of product in big quantities, it is better to buy from factory shop.Checking the products from the shop and visit their factory to see whether they are good enough.
If you'll be buying various items, checking above furniture centers are enough.
It is recommended that you hire a local
furniture sourcing agent
who can guide through the purchasing process,negotiating priceand provide logistics services.
Never trust the guys outside the furniture centers who are initiative to give you buying guide.Very important!
Ⅳ、4 Problems Encountered When Buying Furniture from China
China is known for being a great source of high quality furniture at reasonable prices. New homeowners or businesses importing their furniture requirements from China can expect huge savings.
But there are a few problems along the way that discourage first-timers from considering furniture imports from China. Here are the most common problems:
1.Unreliable suppliers
There will be times that you will encounter suppliers from online sites like alibaba who will claim to be a manufacturer or wholesaler when, in fact, they are not. Or there are those who misrepresent their production capacity just to secure your order.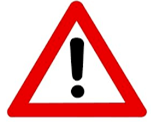 If you're unable to check product quality at the manufacturing site, it's possible to get substandard furniture products. When problems crop up, there is little you can do to get back the money that you have already paid.
2.Lack of English skills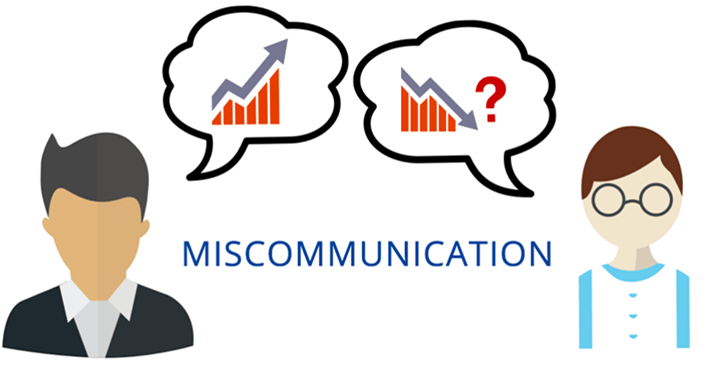 Many manufacturers or factory representatives in China do not speak English. Even if they do use Google Translate, they'd use literal translations that don't make sense. It would be hard to understand what exactly they want to say. This creates a lot of confusion that may result to wrong or delayed deliveries.  Worse, you might suffer financial losses.
3.Bad or non-existing customer service
A supplier that you chose for having the cheapest products may not give you the best customer service. You won't receive timely information and support when you need to discuss pricing, international shipping, regulations, and quality standards.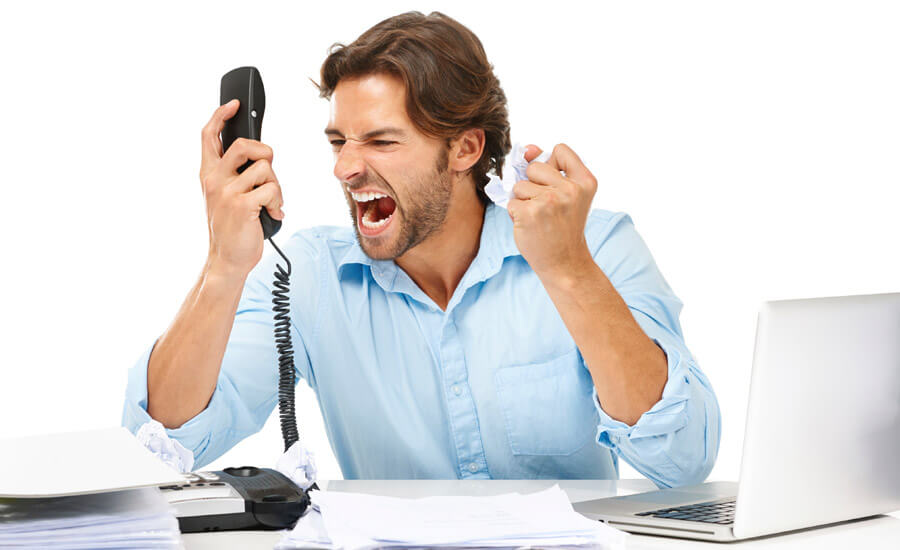 4.Problematic fund transfers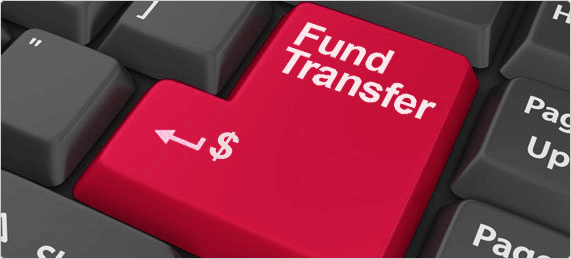 Dealing with international payments can be tricky. Financial institutions and payment solutions companies each have different ways of processing fund transfers. Any small mistake that you make may result in delayed payments from a few days to weeks.
Moreover,many furniture shops don't have the account to receive US dollar.They prefer to get RMB payment.In this situation,it is quite a headache problem.Especially you plan buying from several shops.
Ⅴ、Why You Need to Engage a Furniture Sourcing Agent from China
Foreign businesses now find it easy to look for furniture suppliers online. But do you think it's the best way to find a supplier for your furniture business? Think again.
International trade, especially with China, can become problematic and time-consuming. So you need a competent and trusted sourcing agent to help you throughout the process. They will professionally give you quality advice and timely assistance throughout the process of supplier sourcing.
Here are 4 reasons why hiring a professional furniture sourcing agent is a better option than buying directly from online B2B sites:
1.They save your time by managing all your communications
In an online B2B platform, you will be transacting with different representatives of different furniture suppliers in China. It's a time-consuming and inefficient process.Those who experienced know how hard it is!An efficient solution is to engage a China furniture sourcing agent who can gather all information you need to make a wise decision.
Your furniture sourcing agent acts as your business partner in China, serving as your adviser and assistant. He or she will help you in the entire furniture sourcing process, from the first step of choosing the best supplier, helping you transfer money,up to the last step when you receive your furniture order.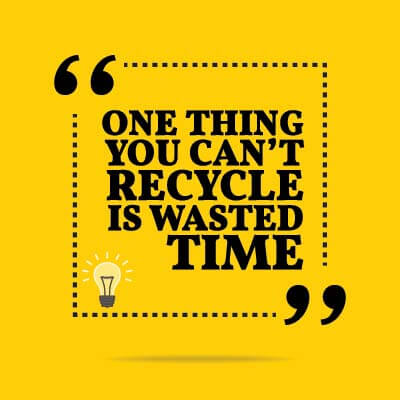 Additionally, a communication gap is unavoidable when dealing with Chinese business representatives. Keep in mind that even the slightest miscommunication might lead to your furniture order having wrong specifications. A reliable furniture sourcing agent ensures that all instructions are properly communicated and are easily understood by all parties.They will push all your suppliers to finish the orders timely and make the quality control.
2.They specialize in the furniture industry
When looking for furniture wholesalers in China, you'll be overwhelmed with all the options available. There's a lot of suppliers to choose from, but not all of them can meet your production requirements.
How can you make the right decisions when you're not in China?
You won't have that problem if you engage the services of a local sourcing agent who specialize in the furniture industry. As an expert, he knows all there is to know about the furniture industry in China.
Acting as your eyes and ears on the ground, the local agent is in the best position to recommend the best suppliers that meet your pricing and quality requirements.
3.Being locals, they are well-acquainted with the Chinese market
A Chinese sourcing agent who lives and works in China can give you sensible advice regarding business best practices in China.
Being an outsider, you might not be familiar with Chinese customs and business etiquette. Not knowing this might lead to misunderstanding or conflict.
Hiring a local sourcing agent gives you "insider information," granting you a big advantage in terms of having credible information about business conditions, local practices, and local manufacturers.
4.They can keep track of the entire purchasing process
The purchasing process takes a long time, weeks or even months, to complete.
Your local sourcing agent will help you monitor the different stages of production and delivery in China, while you remain on the other side of the world.
A sourcing agent gives valuable advice according to your specific requirements. He can check and confirm information, and can quickly relay that information to you.
Your China sourcing agent also ensures a smooth delivery process by taking care of required documents and making sure that relevant regulations are followed.
You can check other article about How To Find A Good Sourcing Agent?
Ⅵ、Conclusion
Furniture businesses all over the world are sourcing their products from China. Many prefer to buy wholesale furniture here due to its manufacturing capability and affordability compared to other countries.
While it may seem to be a complicated process, you can make the trading process easier by hiring a reliable furniture sourcing agent in China.