Drones are today such a big thing for videographers and photographers and enthusiasts. Drones are able to provide images that would otherwise not be feasible to get.
A drone is a small aircraft operated by either a remote control or from a computer. Drones have been around for some time having been used by the military for special operations and warfare. Today, modern technology has allowed drones to be manufactured in versions for the regular consumers.
Photography and videography of aerial shots has become extremely easy and convenient with drones. Not to mention, cheaper, too. Drones have replaced the need to charter a helicopter or a small plane to shoot aerial shots.
Drones have become extremely popular with professional photographers and videographers, hobbyists and gadget fans. These gadgets are all over the place with online shops and retail stores reporting over 100% increase in sales in the past year. They have changed the landscape of aerial photography and videography.
Drones and China
Big companies in the US specializing on products for the military manufacture drones for use in the battlefield. Drones for consumer use have been dominated by Chinese manufacturing companies.
Dronelife.com says there are over 500 companies manufacturing drones all over the world. About 400 of these manufacturers are in China. Eight out of 13 of the bestselling drones for 2015 are Chinese brands. This goes to show that China dominates the market for consumer drones.
How to Choose the Right Types of Drones
There are a lot of consumer drones available in the market. They are available in a variety of sizes, features and price range. Choosing the right drone depends upon the skills, needs and budget of the user.
Drones are unique devices for varied purposes. There are drones for simply just having fun, for taking pictures and videos and also for racing. Here are the options.
Quadcopters
This is the first commercial drone that became available. It is the most popular, too. This drone is powered by batteries. They are relatively small and most can be used right out of the box. This device is headless and does not require the user to point in a specific direction for it to be properly  used.
Helicopter-type Drones
This drone comes with a single rotor similar to a helicopter. It functions just like a remote control helicopter does. It stays in the air for a long time. For this drone to function properly, the user needs to point its head to a specific direction. It is not as fast as a usual drone sis, though.
GPS Drones
This drone uses GPS signals to track its base and where it is headed to. If its battery runs low and it goes out of control it can return to its base location on its own. This prevents the drone from getting lost. A clear view of the sky is needed so this drone can read the GPS signals and function properly. This drone functions through a computer program.
Ready-to-Fly Drones
This is the entry level drone for users that are new to drone flying. It can be flown out of the box after charging the batteries.
Trick Drones
This drone has been designed to flip, do barrel rolls and easy maneuverings by the user. This drone type is basically small, about a few ounces and often less than 10 inches. Some come with small built-in cameras but often not with HD quality. This is ideal for beginners who want to familiarize themselves with drone flying.
Photography Drones
This type of drone is designed to take still photos and comes with a built-in camera. Cameras are of HD quality and feature lens guards to protect them from any weather condition and debris in the air. To take pictures, the user simply pushes a button in the drone. Most of this type of drone will not show real time pictures shot unless linked to a smartphone or tablet with a wi-fi connection.
Delivery drones
This drone comes with a basket in the bottom part of its body to load items it needs to deliver to a particular location.  Amazon is intently looking at this type of drone to quickly deliver orders in some parts of the US. It can also be used by the military for relief and medical missions to drop off some supplies. Most of these drones can carry between twenty to thirty pounds of weight at a time.
Racing Drones
This type of drone can basically fly for about 40-60 miles per hour. Depending on the model, of course. This drones often come with a thin body and a powerful motor. Racing drones are ran either by a controller or radio connections with varied frequencies so signals of different racing drones will not interfere with each other.
Gas and Nitrogen-powered Drones
These drones are an alternative to battery operated drones. They can be operated for longer periods of time. A gas powered drone however will be more complicated and heavier. A nitrogen-powered one will more likely be lighter and easier to maneuver. It can be a challenge though to find sources for nitro fuel. A nitrogen powered drone can however be converted to gas.
Endurance drones
These are large types of drones that can fly for hours at any given time. They can also fly to as high as several thousands of feet. They are often used by the military and for surveillance work. These drones are powered by stronger batteries, gas, nitro or generators. These are not commonly available as they have been reserved for military use.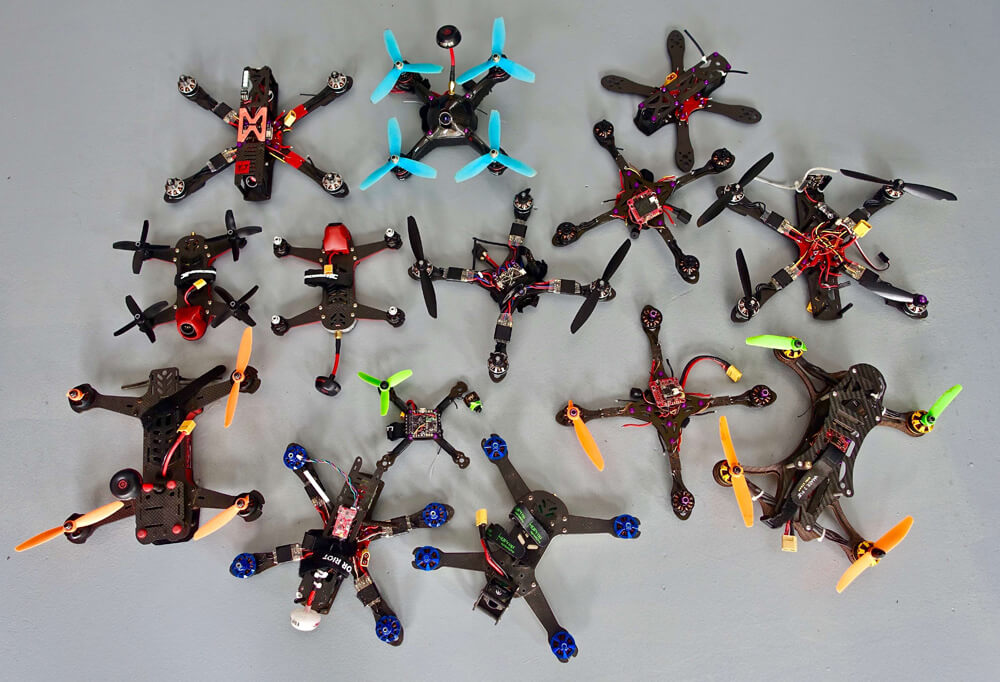 How to Find Good Drone Suppliers in China
If you want to sell drones in your online or retail store, China is the best place to find good quality and reliable suppliers. Chinese made drones are amongst the best in the word. If you consider that 400 out of 500 drone manufacturers are in China, this country is the best place to source out the drones that you need.
Finding a good drone supplier in China entails a lot of hard work and patience. You can either do it on your own or hire a sourcing agent (individual or company) based in China who can help you with all the leg work.
Know what type of drones you need. Before you even try all the possible sources of drone suppliers in China, you first need to know what types of drones you need. Well, you can also do it in the reverse, finding suppliers and choosing from among what they can offer. The first option though is easier to come up with a shortlist of possible suppliers.
Know what types of suppliers you want to work with. China suppliers are available in categories. Each category has their own price ranges of course. Each category also has their own systems and procedures when dealing with prospective buyers.
Big  Manufacturers
Small-family owned manufacturing facilities
3rdParty Suppliers with in-house product development capabilities
Traders / 3rdParty Suppliers that just buy and sell
Preliminary Internet Search for possible suppliers.
Research on the internet on some of the advantages and disadvantages when dealing with each supplier category. Once you have made your choice, make a list of possible supplies from the category you chose. You can also make a shortlist of 3 suppliers from each category if you do not want to limit your choices.
There are a lot of sources of Chinese suppliers you can find in the internet. These platforms will provide you with a list of possible suppliers from China that you need. Most of them will also give you reliability and product quality information about these suppliers.
Google or Bing
Business-Business (B2B) platforms (alibaba.com,  made-in-china.com, bossgoo.com,)
These platform include reliable suppliers as well as blacklisted suppliers.
Hire a Chinese Sourcing agent
If you are up to going to China to check on possible suppliers, that would be great. However working with a China-based sourcing agent is a better idea.
The local sourcing agent you choose to work with can check on the suppliers on your shortlist and provide you with all the information you need to make the best supplier choice.
Your best choice should be based on the best quality, the best possible price and the best supplier to work with based on your needs. A sourcing agent has a better understanding of how these China suppliers act and work placing them in a better position than you to qualify suppliers. He may also be able to give you suggestions of suppliers not on your shortlist which you may want to consider, too.
If you are lucky and there are scheduled trade shows featuring drone manufacturers close to your area, you may also like to check them out. In trade shows, you will be able to talk to representatives of these manufacturers face to face, get to see their drone samples and learn about how they conduct business.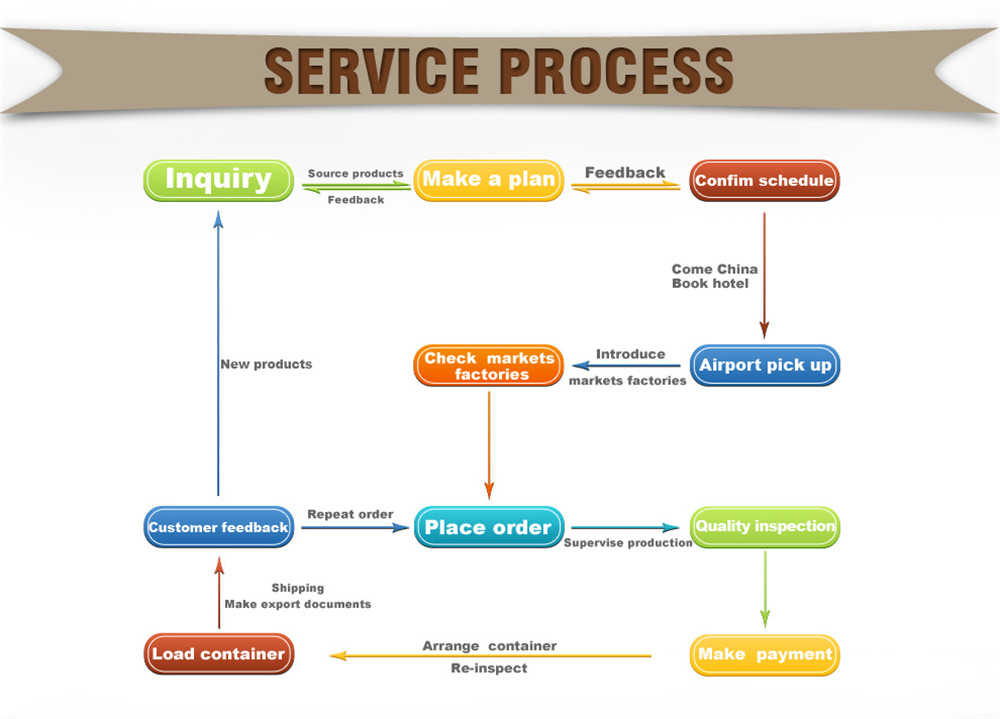 How to Import from China
Importing drones or any products for that matter from China is a successful strategy for most businesses. Most products that are made in China are known worldwide. To reiterate once again, 4000 of 500 drone manufacturers in the world are in China and 8 of the 13 best drones for 2015 are from China.
It can be challenging though to import from China. The import process can be complex and costly. Such issues as transit times, changing delivery costs and regulatory fees among many other factors can affect the final selling price of the product. The exchange rate between the US dollar and the Chinese Yuan can also affect final costs.
Here is a general guide on how to import from China. Note that in every step of the process, working with a sourcing agent (individual/organization) will make things a lot easier.
Look for Possible Suppliers
Assuming that you have already found possible suppliers to work with based on what has been mentioned above, it is time to move on to the next step of the process.
Ask for Product Samples.
Requesting for a product sample is one of the best way to evaluate drones you are thinking of importing. Samples will help you evaluate the quality of the products before you make an order. The sourcing agent you are working with can also help you out in this step.
Cost is not the main consideration in choosing the best drone to import. Quality plays a big role. A cross between the best quality and with the best cost should be your main objective. Of course the profile of the manufacturer should also be a consideration especially its reliability in maintaining quality and meeting delivery deadlines.
If you have correctly chosen your sourcing agent, you should be comfortable and have complete trust on him. For starters, an actual sample may be your best option.
Negotiate Costs
When the product/products have passed your quality requirements, the next step is to negotiate your order. You should be able to provide your prospective suppliers with the quantity you intend to order so they can provide you with a realistic quote.
The quantity of your order will also dictate whether your order can be accommodate. A supplier may not be able to accommodate such a large order. On the other hand a supplier may not accommodate orders which they feel is too small.
You should be able to provide your suppliers with your initial order quantity and your succeeding monthly, quarterly or annual volume. Drones are a popular products so coming up with the right quantity should not be a problem. That is of course if you have full understanding of your market and your business systems and procedures are in place.
Make the Order
Each manufacturer may have a minimum order. However, if quantity has been agreed upon by the importer and China supplier, the purchase order can be released to the supplier.
Choose the Mode of Delivery
Most products ship out of China through carrier air mail or sea freight and at very rare instances through air freight.
Carrier airmail is feasible only for small orders because it can be costly. The importer can create an import shipping account with such companies as DHL, EMS and UPS to bring freight costs down.
Sea freight is still the most feasible especially for bulky and large orders. Sea Freight can be categorized either as Full Container Load (FCL) wherein a container is only exclusive for your orders or a Less than Container Load (LCL) where your shipment shares a container along with other cargoes. The quantity of the order will dictate which sea freight type is the most feasible.
Make the Payment
Most Chinese manufacturers request for a 30-50% initial down payment before manufacturing your order. The balance is paid when the order has been delivered.
China manufacturers commonly accept payments in forms of a Letter of Credit (check with your bank for exact details), cash transfers through Western Union. Some do accept credit card and or PayPal payments. Most first time importers use escrow services as a payment form. This is also always the best payment method. An importer deposits payment for the orders with a third party company and is forwarded to the manufacturer/seller once the shipment agreement has been fulfilled.
Getting Through Customs
The import process can be a lot easier if you work with a licensed customs broker. The broker will handle all the legwork and paperwork needed to get your shipment through customs.
Accept Your Orders
The moment the shipment arrives, it is always best to count and check the products. Any discrepancies in terms of quantity and quality should immediately be reported to the supplier for immediate action.
The wholesale cost of your order is not the "actual" acquisition cost. The landed cost of your order is the actual cost of your products. Landed costs is the total amount after the cost of goods, shipment costs, import duties, cost of service providers, local transport costs have been added.
Importing Drones from China: Problems You Should Know
While importing drones from China may give you the highest possible returns, there are certain risks and challenges involved in the process.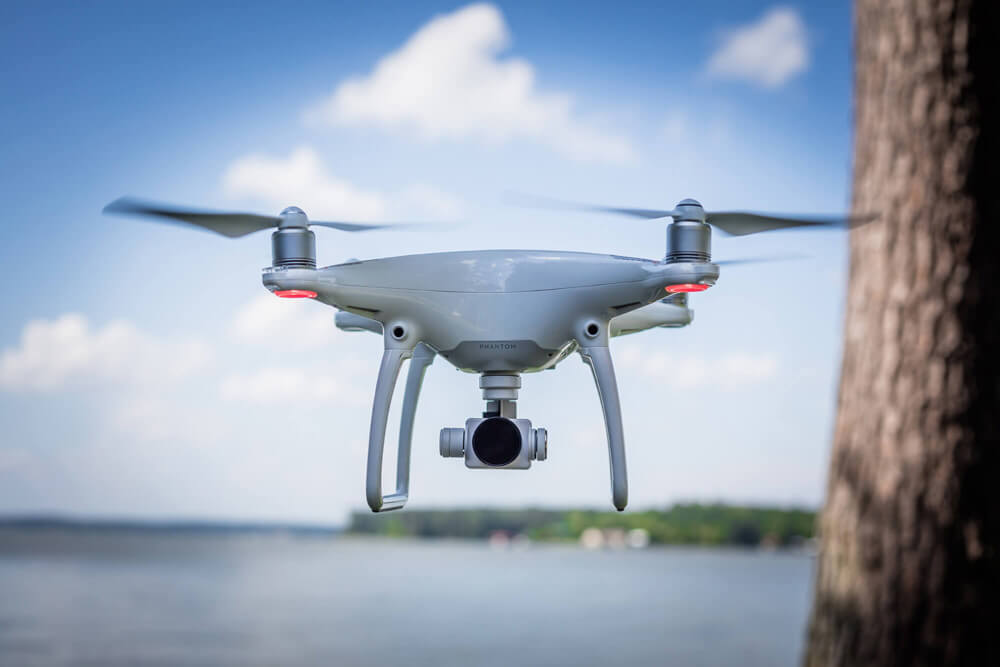 Payment Options
It used to be that Chinese manufacturers/businessmen would only accept bank transfers and Western Union transfers. It has of late changed and they are now open to accepting common internally accepted payment options like credit cards, PayPal, escrow services and Letters of Credit.
Should your China supplier opt for a credit card payment, it is safe to use PayPal. This third party service does not divulge your credit card information, just your email address. If the supplier opts for a bank transfer, it would be wise and safe to transfer funds to a company account rather than to a personal bank account.
The Letter of Credit payment option is now getting to be popular because it can be immediately drawn. When making payments to suppliers, always make sure to maintain a record of all payment transactions. This will not only help in your financial records but will also come in handy when disputes need to be filed.
Communication Barrier
Most China manufacturers currently employ English speaking staff to handle international clients. It is now easier to chat with them through GTalk, Skype and other similar tools. This is extremely important during the negotiating stage of the procurement process.
Most importers though still opt to work with a sourcing agent in China. These individuals/organization are well versed in English, Mandarin and most Chinese dialects so communication between you and the supplier will be a lot easier. The sourcing agent makes sure all details from the sourcing of suppliers all the way to shipment and everything in between are handled accordingly.  Make sure though that you hire a reliable sourcing agent.
Quantity of Order
Dealing with China suppliers can be tricky. While matching the right quality with the right price is a given, matching the right supplier with the quantity you are ordering is another thing. Some big manufacturers will not bother with small orders. Some small manufacturers on the other hand may not have the capacity to manufacture the quantity ordered. All these concerns are best resolved during the negotiation stage.
Meeting Deadlines
Most China suppliers are hardworking and are true to meeting deadlines. There is always a possibility though that delays may occur.  Delays include manufacturing and shipment delays. On your end, there may also be delays in the release of goods from customs. All these factors should be taken into consideration.
Lost and Damage Goods in Transit
Each time you have anything shipped, there is always a possibility that it may get lost or damaged while in transit. This is true both for domestic and international shipments and by land, air or sea. It is always wise to secure insurance for shipments to be protected against possible losses.
Discrepancies in Quantity
There will be instances wherein you will be receiving a shipment with discrepancies in quantity. During the negotiation stage, the policy regarding discrepancies in quantity should be clear. How long after acceptance of shipment will the supplier honor discrepancies in quantity? Should the cost be discrepancy be deducted on the next order? Should the supplier immediately ship the lacking items. Most China suppliers have policies regarding this matter and the importer should be fully aware.
Receiving Poor Quality Products
There is always a possibility of receiving products that are not of the same quality as the sample presented or agreed upon. Poor quality may range from minor flaws in the product to completely defective ones. Drones are electronic gadgets and the quality and features should always be at par to what has been agreed.
During the negotiation stage, treatment of substandard and defective goods should always be discussed to avoid surprises.
Some importers engage the services of pre-shipment inspectors in China to make sure they receive the right quantity and quality. This process can take some time and will entail additional cost. It should be understood that a pre-shipment inspection may only reduce to a minimum but not totally eliminate inferior products.
Not a lot of importers avail of pre-inspection services for every single shipment because it can cost a lot of money.
You can check another article about How to Find A Good Sourcing Agent in China?
Importing drones from China means good returns from your investment only if you are dealing with the right China supplier. Thorough understanding of the entire importation process is a big plus in limiting the stress involved.