1.Descriptions:
Function: Fireproof, Heat Insulation, Moisture-Proof, Mould-Proof, Smoke-Proof, Sound-Absorbing, Soundproof, Waterproof
Material:40~70% PVC CONTENT, Caco3
Thickness:5~9.5MM
Width:150,200,250,300mm
Length:5800mm/5950mm/Customized
Weight/m2:5kgs/m2; 2.7kgs/m2; 2.9kgs/m2
Surface:printing,transfer,laminated
2.Thickness: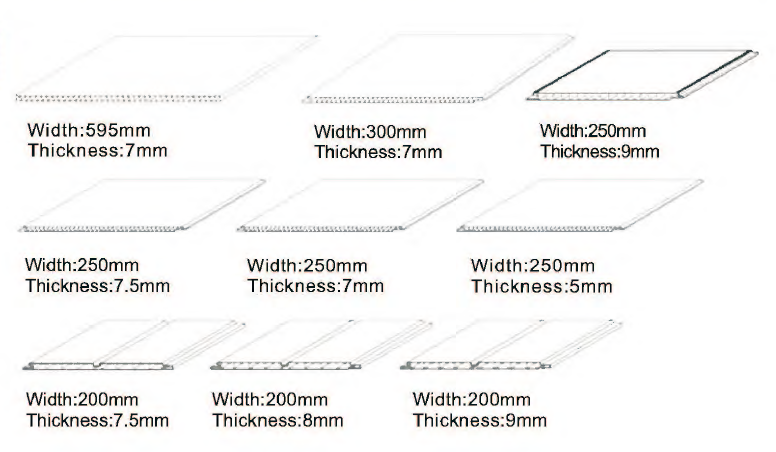 3.Packaging Details:
Standard export carton for ceiling
Loading quantity:
7mm 4000m2/20GP
7.5mm 3850m2/20GP
8mm 3600m2/20GP
9mm 3200m2/20GP
4.Products Details: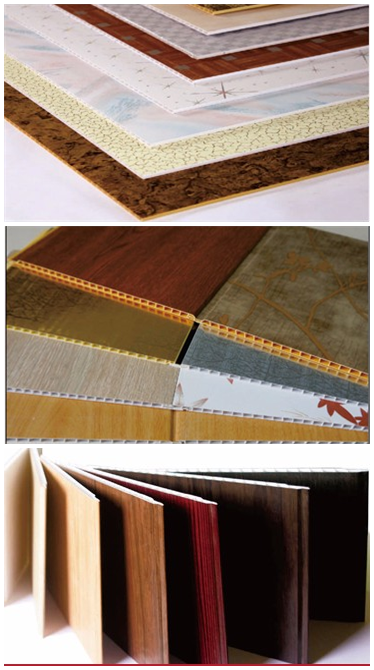 PVC panel ceiling is particularly suitable for the kitchen and bathroom ceiling decoration.
1.Features:
1,Flat, smooth and highly shrinking surface, no gap when concatenated
2,Moisture-resistant, fire-proof, water-proof, sound-absorbing
3,Light in weight and high in strength
4,Vivid and rich colors and designs to meet any individual requirements
5,Easy to install and clean
2.Installation:
Using special self-tapping stainless steel screws,main wood keel structure.The width of the ceiling should be based on a reasonable interval.Cross keel must be kept in the same level.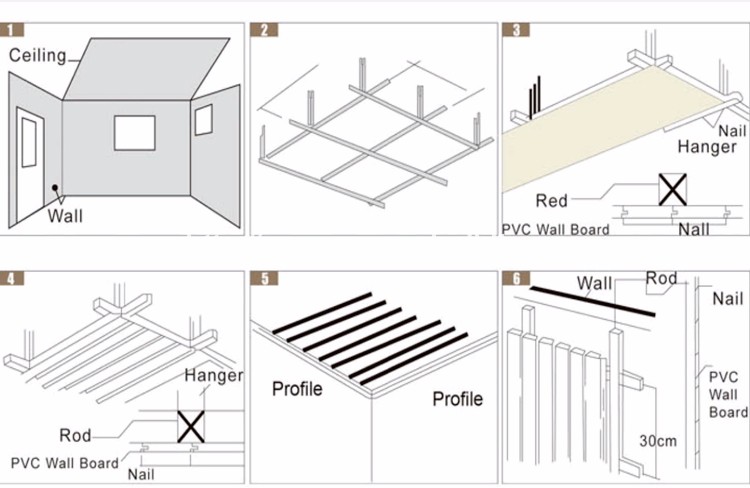 As China sourcing agent who offers one-stop sourcing services.We source many kinds of hot selling products for our customers in the past 10 years.All products we sourced are from reliable suppliers with very competitive price.
If you want to inquiry products and know more about your target products,please click to send us emails with your requirement in details such as product pictures, sizes, quantity, delivery way and so on.
We will reply you once receiving your inquiry.Please kindly pay attention to your email.